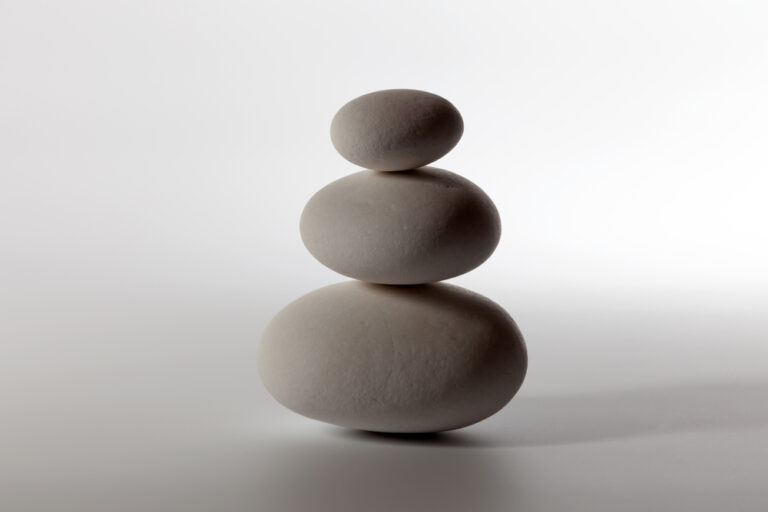 46% of subscribers canceled a contract with their Telco in 2022. If that's not a wake-up call, what is?
Playing your cards right as a Communication Service Provider (CSP) means creating a smart strategy to improve subscriber loyalty. Today, that means looking beyond the product alone to augment that with truly holistic customer care.
Customer Care Head to Head: Holistic vs Traditional Care
Holistic customer care turns the traditional paradigm of customer care on its head. Old-school customer care has a bad rep, known to be inefficient and resource intensive, with support reps working without insight and visibility and according to generic problem solving approaches. It tends to look like legacy service centers, script-led chat bots, and static help pages. In contrast, holistic customer care that utilizes contextual intelligence allows CSPs to do more, with less by using a combination of different approaches to create a 360 degree customer experience suite.
When done right, this kind of holistic customer care will offer reactive, proactive, and self care options.
Reactive Care
We all recognize the most critical pillar of customer care – reactive care. Use cases are varied and diverse, all of which start with a subscriber sitting at home, and something going wrong. The WiFi drops, performance on their smart TV takes a hit, a specific mobile app isn't working as it should… the list goes on.
It's the moment of truth for your brand. The key factor that will make or break your relationship with your subscribers.
When the subscriber reaches out to support, can you fix the problem quickly and efficiently, and turn their frustration into an example of great customer care? HBR found that responding quickly to customer complaints makes people more likely to pay a premium with your business in the future. Quick means quick. 65% have an expectation that their issue will be solved at first contact.
Moving reactive care from traditional measures to part of the holistic experience is all about visibility with a contextual understanding of user experience. When the subscriber calls, you better have the right answers, whether that's about network infrastructure, or about specific device and application usage within the home. Contextual Intelligence will give you this, providing support reps with the insights to quickly and effectively address individual issues with accuracy and insight, anything from why a specific app is having connectivity problems, to WiFi interference from your neighbor. By highlighting the culprit behind a drop in Quality of Experience through root-cause analysis, support teams can get subscribers back to an uninterrupted movie night in no time.
Proactive Care
To complement reactive care, and to reduce the number of calls in the first place, leading CSPs add proactive care to their portfolio. This means that they work to identify problems and act before the subscriber ever even picks up the phone.
According to McKinsey Research, "Next-generation CX replaces… [a]slow and reactive approach with one that is simple, predictive, and proactive in order to create genuine service differentiation. This involves combining customer, operational, and network data to create highly personalized, relevant experiences in real time." If a CSP wants to offer proactive care, they can't wait for the phone to ring. They need the data analytics to monitor and measure what's happening in the connected home, and to understand when something is about to cause a problem so that they can act proactively.
We've spoken before about how Veego can combat the epidemic of silent churn through contextual Quality of Experience scoring technology that accurately identifies households in the red zone — those that are experiencing continually poor internet experience. By addressing these problems as they occur, customers are kept in the green, and can see that their CSP really cares about providing reliable service. The result? They are more likely to keep a rolling subscription in place, or place trust in new products and services.
Self Care
The final leg of the holistic customer care tripod is self care. Today, telling customers to help themselves is the breakfast buffet of customer experience — offering the autonomy for subscribers to take control over their experience on their own terms. That means as many pancakes as they want. Back in 2019, Gartner threw down the gauntlet, sharing that while 70% of customers opt to use self-serve during their resolution journey, just 9% could solve the issue fully on their own. Looking at your own processes, are you ahead of the curve yet?
Sharing the responsibility of problem resolution with the subscriber is a clever move for today's CSPs. A pressing skills shortage means there aren't enough hands on deck to quickly meet growing service expectations, and as we said before — many subscribers aren't rushing to ask for help in the first place.
Traditional self care was often just a static website knowledge base, or an automated assistant on your business website that provided a scripted and generic response, one-size-fits-all. In contrast, automated chatbots with access to contextual data, the use of dynamic FAQs, and intelligent self-serve applications that can walk users through personalized rather than common challenges are your 21st century win/win.
At Veego, we work with CSPs to inject the right real-time data into existing chatbot interfaces so that self-serve troubleshooting can be accurate, efficient, and autonomous.
A Holistic Approach to Customer Care Checks All Three Boxes
Your subscribers want better support, and they are demanding it from three directions — reactive, proactive, and self care. A holistic approach to customer care covers all of these bases, adding value to each strategy so that no subscriber is left behind.
When subscribers pick up the phone, you have contextual intelligence to hand to solve their issue quickly. When you're acting ahead of time, QoE scoring is your new best friend to identify those in need of support. And when they want to go it alone — you have the connected home visibility to make that interaction flawless.