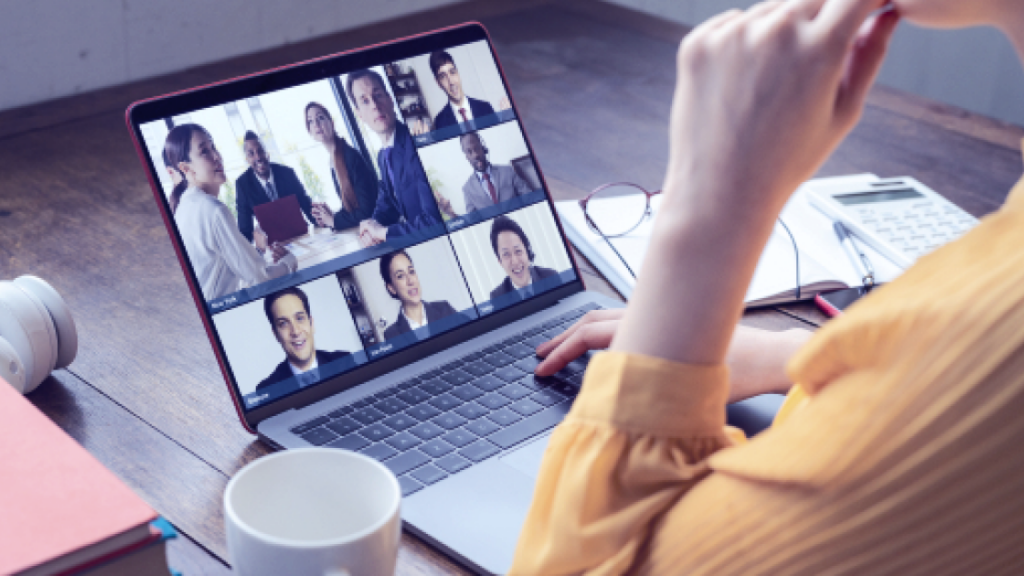 Part One: Adding Context to the Connected Home
With today's increasingly wide variety of subscriber behaviors, boosting Customer Experience (CX) is harder than ever before for CSPs and ISPs. Solving internet problems for subscribers is no longer a simple matter of whether end-users have a connection or not. It's about meeting specific real-time needs, in context.
In part one of this two-part series, we will uncover how you can use context to get a foundational baseline of your subscriber activity and create a truly adaptive network experience, and how this context allows for the assignment of an accurate QoE score that reflects real-world subjective experiences.
Each Application (and User) Has Unique Needs
Let's tell it like it is. There's no such thing as a one-size-fits-all when it comes to internet usage.
Streaming apps like Netflix and YouTube need huge bandwidth to carry 4k and soon, even 8k content, while the growth in work-from-home has led to hours of Zoom conferencing – creating the demand for stability and low latency for hours on end. Heavy gamers have different needs altogether, relying on complex requirements for synchronizing activity.
Each of your subscribers has their own contextual needs, and that's why they can't be looked at as a single group. A gamer wants to be reassured they won't encounter a glitch during a boss battle, while a streamer demands high bandwidth to ensure content that never noticeably buffers. Even one household will vary in terms of its needs at different junctures throughout the day.
Of course, this makes it harder to know what to measure. If you keep tabs on stability, you'll delight those WFH, but won't be focusing on metrics that support streamers. A spike in latency wouldn't impact someone watching Netflix, but it could completely ruin a game of FIFA. That's why the first thing to do is to analyze the network behavior and to understand in real time what activity users are engaged in.
Looking at Context Instead of Hard Thresholds
Instead of relying on hard thresholds or any specific metrics, the latest advances in AI allow you to look further and gain contextual insight, all without relying on any Personally Identifiable Information (PII) or impeding on subscriber privacy. That's exactly what we offer at Veego.
To gain these contextual insights, visibility is key. Through assigning a unique identifier to all devices and apps, Veego allows CSPs a view of what is actually happening inside and outside their subscribers' homes, whether that's within the home in the device, WiFi or CPE, or beyond, such as the last-mile delivery, WAN, cloud service, or otherwise.
This knowledge, combined with network analysis that takes into consideration various WiFi metrics and an intricate knowledge of every app's ideal connectivity requirements, allows for a Quality of Experience score that accurately reflects the subscribers' subjective internet experience.
By knowing what an app needs to run as smoothly as possible and comparing it to what it actually gets, every app and session can be scored individually.
As this score is personalized to the current internet session, the score doesn't provide a generic rating based on guesswork or likely behavior – it's actually indicative of the subscriber's real-world experience.
By taking into account the entire context of the connected home, we can understand what the subscriber is feeling, and exactly how they are experiencing the service that they are currently consuming. As this QoE score is created with context, the ISP can see what enhances and damages QoE for each user with confidence, and make smart decisions to improve service in real-time. Simply put – if the QoE score is low, there's no second guessing, it's time to take action.
Uncovering QoE Challenges in Real-time
As most problems don't originate from the router itself, it's so essential to analyze the entire service delivery chain to find the source of a problem. Once a tangible root cause has been found, we categorize issues to support more efficient resolution. Here are four main locations where the source of a problem can be found:
Server:

Issues can occur at the server level for many reasons. Performance can be negatively impacted due to an overload of clients with concurrent connections, or due to a high amount of latency.

WAN:

An issue with the Wide Area Network could be a last mile delivery issue, a problem with the core network, or slowness coming directly from the Tier-1 ISP, perhaps due to their own internal problems.

LAN / WiFi:

If too many devices are accessing the same channel, we might see interference, or is a channel is choked, this causes saturation. Other problems could be due to coverage issues, causing poor performance.

Device:

Legacy standards or outdated devices can slow down the whole network, demanding greater resources to support the device. There may also be a

WiFi sync issue, or an outdated WiFi standard slowing the device down.
Of course, before we can make any automatic actions to solve these challenges, acquiring context is going to be critical. A change to any device or application will impact the rest of the traffic on the network, so it's essential to make sure that there isn't a sensitive process happening on the subscriber-side before we start mitigation. We'll talk more about how we use this context for problem resolution in part two of the series.
Veego.io: Seeing it All, in Context
Solving subscriber internet problems starts with visibility into the topology of the connected home and its current internet metrics, to understand exactly when a problem occurs. However, without context, you can't start the mitigation process, as you could easily cause more issues than you fix.
Veego's disruptive decision intelligence platform provides contextual insight into every home to deliver truly personalized internet experience to each and every user. With our unique Quality of Experience score, we provide the true subjective experience of each and every user, based on an understanding of the metrics which matter, and according to the application and device behavior of each subscriber.
What do we do once we have that context, and that QoE score? You'll have to watch this space for part two!