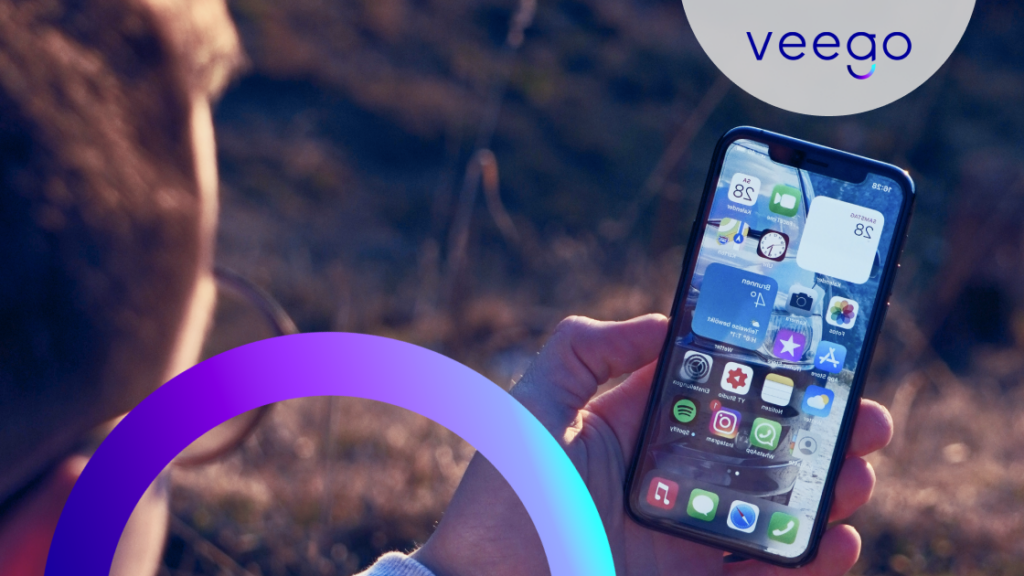 What do you really know about the connected homes of your subscribers?
You might be able to view information in a silo, such as what's happening in the last mile, or on the router, but can you answer questions such as how subscribers' services are being consumed, which devices and applications they are utilizing, and how these are performing in real-time? It's the answers to these questions that provide a holistic picture of the connected home – and that starts with app identification.
Is
App ID
the Same as
Device ID?
App identification is an additional layer of visibility that can solve many of the challenges of Device ID.
Device ID refers to unique details that allow businesses to identify any device in the world, including smartphones, tablets, wearables, smart home devices and more.
Device ID can be used by ISPs to see which devices are connected to the router, and helps them to make smart choices about network operations and customer care. By differentiating between different devices, ISPs could offer value-adds such as adding parental controls to Tommy's new cell phone, or automatic login for streaming accounts on the Smart TV.
However, as privacy regulations get tighter, many ISPs are being stung by the enforcement of MAC Randomization, where MAC addresses could be randomized as frequently as every day, masking Device ID. Stricter privacy laws are great for the consumer, but are impacting an increasing number of approaches to Device ID, making network management and troubleshooting more of a challenge.
How can ISP customer care add accuracy, visibility and personalization to resolve problems when they can't get a holistic view of the connected home, and all they can see is the router itself?
One critical step is to reimagine the way you approach Device ID. Intelligent technology platforms use techniques such as device fingerprinting to accurately identify any device, incorporating protocols, signature and behavioral attributes, so that dynamic MAC addresses are no longer something to rely on.
However, Device ID is no longer enough in and of itself. To improve subscriber experience, knowing which devices your users are glued to alone won't get you very far.
App ID
for Compliant
Contextual Intelligence
into
Quality of Experience
App ID is the ability to identify which applications and services are being consumed within the connected home, functioning as an additional, more granular layer of intelligence and insight on top of Device ID. Think of App ID as the cake underneath a device-shaped cherry.
By utilizing pattern-based app identification technology, ISPs can view the categories of applications that subscribers are consuming, such as browsing, streaming, gaming, or working from home. As you drill down into the data, the business can ascertain exactly what applications each session is utilizing within those services, as well as how critical conditions across the entire delivery chain will be impacting the experience of these services.
As this kind of pattern-based technology relies on a constantly evolving and improving Machine Learning model, it doesn't use Deep Packet Inspection, and never accesses any Personally Identifiable Information (PII). This removes the concern of impinging on data privacy regulations, both today and tomorrow.
To break it down, Device ID might tell you a subscriber is using their iPad, while App ID will let you know they're on Netflix. So that service degradation doesn't ruin Glass Onion, the right technology will allow you to keep your eye on all the elements of the service delivery chain, just in case buffering or stability issues threaten to interrupt Daniel Craig in all his glory.
Redefine Subscriber Experience with App ID Technology as Your Tool of Choice
By understanding the topology of the home, and how applications are being consumed, alongside on which devices and in which environment, ISPs can start to paint a full picture that rivals the Mona Lisa.
If you know what apps subscribers are using, and you recognize what that specific application needs in order to run at peak performance, you're ready to troubleshoot the issues that matter. By analyzing the conditions along the service delivery chain, from the server, to the WAN, last mile, router, WiFi and more, you can pinpoint exactly how each user is experiencing their consumed service, with context.
If you uncover problems with stability, and you know that a specific internet session is deep in a Zoom conference, you know with surety that this is negatively impacting their user experience. If however, you're seeing spikes in latency, this home is probably none the wiser about the service degradation.
App ID as the Route to an Accurate Quality of Experience Score
For ISPs interested in measuring their subscribers' actual Quality of Experience (QoE) (Psst: in 2023, that should be all of you), app identification technology is becoming a must-have. This is especially true as Device ID regulations become tighter.
At Veego, we believe that App ID is the foundation for connected home visibility, context, and measuring the subscribers' true QoE. As you can see exactly how subscribers are consuming services, alongside on which devices, and any problems along the entire service delivery chain, you get immediate insight for effective and contextual problem resolution and subscriber experience.
Looking to provide measurably better internet experiences in 2023? It sounds like we should talk.