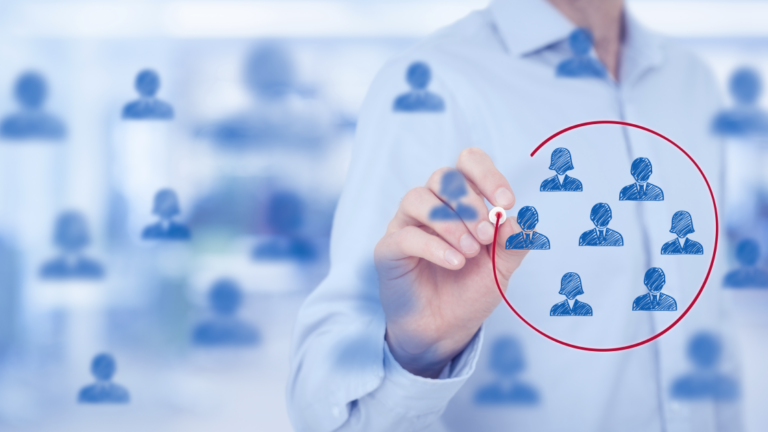 At Veego, our ability to use audience segmentation to open up new revenue streams for CSPs is one of our biggest talking points. If you can understand how your subscribers are using the web, then you're a whole lot closer to offering that 5* customer service that keeps their subscription rolling.
Let's explain how it works, and provide some tangible ideas for how you can turn home broadband customer experience insights into revenue generators.
What exactly
is
audience segmentation?
When subscribers are using the internet, there's no such thing as a one-size-fits-all offering that will suit all needs. After all, some people use the internet primarily for streaming, and have long since got rid of their terrestrial channels on television. Others spend each night internet shopping and browsing, and still more feel the web's primary purpose in their home is for web conferencing and keeping in touch with the office. You'll have a totally different cohort of users that spend the vast majority of their time online gaming, and haven't even downloaded the Zoom client on their PC. Each of these groups will have their own network requirements that ensure a perfect experience.
Not only that, but different homes lean on different devices. Some have a ninety-eight inch smart TV, while others primarily use their laptops, or even their smartphones. This can have a dramatic impact on quality and internet experience, even when households are doing the same action on the web. Then we need to consider homes with smart and connected devices, such as security systems, lighting, heating, and more. As we said, one-size-fits-all will end up suiting no-one.
At Veego, we support CSPs in segmenting their audiences by these vital metrics, and a whole lot more besides. We provide you with a list of homes that house streamers, gamers, work from homers, and internet shoppers. Without any impact to privacy, and in total compliance, we know who is likely to be watching the big game on Sunday, and who will be waiting eagerly for a new playstation release. We can segment by location, behavior, devices, applications, and other important metrics such as those who are continually experiencing poor internet reliability, and therefore are more likely to churn.
Practically using segmentation data
Once you have this data in place, you can use it to add business value, and also to add zeros to your bottom line. Here are some tangible tips to delight each subscriber segment, and add some easy revenues through partnerships, upsells and monetization.
Streamers
Even within the streaming segment, different users will have varied requirements. For example if a big sporting event is coming up, and you know that homes will be streaming a live 4K broadcast, they will need far greater bandwidth than would be required when simply streaming in HD. Reach out to your cohort that intersects streaming and live sports, (and large TVs!) and make sure they know you've adjusted their bandwidth to prioritize the streaming for the big day. You can even offer a WiFi extender to improve speeds to specific devices. That's an upsell opportunity for you, and an example of great proactive customer care for the subscriber.
Gamers
Let's say you know that the next installment in a huge gaming franchise is coming out soon. There's no doubt that your gaming segment will be itching to get playing. You could reach out to the company, and see if you can establish a partnership. After all, you have data on which users love to play, and the devices they use, and they have access to the games themselves. Think about the new Mario Kart tracks and a partnership with Nintendo Switch for example. Perhaps you can bundle together your internet services and a subscription to Nintendo Online for a slightly reduced price, ensuring your subscribers get the best deal, and maybe even early access to a new character or vehicle.
Red Zone Subscribers
When bundled together with other analytics data, such as calls to the support team, or subscriptions nearing their renewal date, understanding who has been consistently experiencing internet problems can be truly powerful. After all, most subscribers don't announce their departure ahead of time, they just fail to renew. Reach out to those that are struggling with internet experience, and present a plan that shows them exactly what benefits they would get from sticking around, from prioritized experience and VIP service, to more data, a reduced monthly invoice, or something personalized to their usage.
Monetization opportunities start with Know Your Subscriber
You can't know what business ideas are going to work, unless you know who your audience is to begin with. Veego effortlessly segments your subscribers into specific audiences of your choosing, to help you cast a narrower net and use the right bait in the right waters. First, this means you can target customers with the exact initiatives and offers that are likely to stick. However, not only that. It also gives you full visibility over your user-base to target maintenance with more precision, schedule infrastructure improvements where they will have the greatest impact, and get a true picture of what your subscribers really need.
We can talk audience segmentation all day! Get in touch to discuss your exact business requirements.