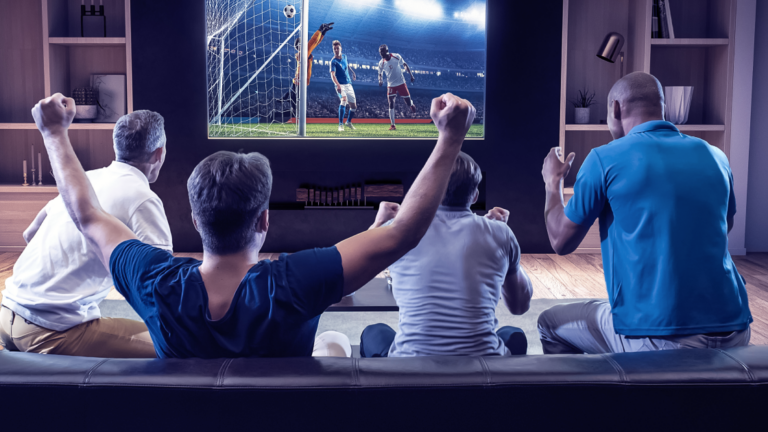 Q. Who doesn't look forward to the Super Bowl?
A. Your CSP.
Before you call them party poopers, think about the facts.
The simple truth is, as millions of people simultaneously attempt to stream at 4K quality in the same areas at the same time, this can't help but cause network congestion, especially at the last mile. This congestion leads to familiar issues — frozen content, delays and pixelation, lip-sync issues from the commentators, and even total disruption to the game. In some cases, your friends might be messaging you to comment on a play or a touchdown before you even saw it happen. No amount of chips and salsa is improving your mood in that scenario.
Whether it's the Super Bowl, the World Cup, the US Open, or the NBA finals, the pain is the same. And even if the issue is nothing to do with the CSP, for example if the streaming server is to blame, or an issue originating elsewhere on the network is causing the problem, it's the service providers that get the angry phone calls.
The good news is, the tide is ready to turn. Today, CSPs can start using predictive analytics to better prepare for upcoming sports events, and deal with these situations a whole lot better.
What Exactly is Predictive Analytics for CSPs?
Predictive analytics is the ability to use historical data and Machine Learning to create models that predict outcomes and future performance.
For CSPs, building models with predictive analytics means that they can use the data they have on all of their subscribers to build an accurate picture of what game day will look like when it rolls around. Audience segmentation is a great example of this. CSPs can create cohorts of specific subscriber segments, with a few examples including:
Geolocation: Understanding that far fewer non-AU residents will be tuning into the Australian Open
Consumption patterns: Isolating those homes which have watched high profile live sports events 7 years running, and counting.
Devices or apps: Marking streamers with smart TVs compared with those who use laptops or mobile phones and are indifferent to 4K streaming bitrates at the last mile
Having visibility into specific home devices and how subscribers use them over time, coupled with the availability of last mile network resources is the ultimate step towards hyper-personalization. CSPs can now understand who is most likely to tune into the upcoming event, and their individual needs and preferences for consumption.
6 Practical Steps for CSPs to Prepare for the Next Championship Event
That all sounds great in theory, but how can CSPs use the process of predictive analytics to practically move the needle on subscriber satisfaction and internet experience ahead of the game?
Once audience segmentation has been used to recognize who is most likely to tune into the live stream and how they are going to access the content, here are some tangible ideas that could work for your organization:
Additional bandwidth:

Which subscribers could benefit from some additional bandwidth to make sure the event runs smoothly? CSPs can either offer a temporary package for the game itself, or a streaming bundle that is targeted at exactly what a specific application or device needs to offer a 5* view. That peace of mind that game night will run smoothly is worth its weight in gold.

Root-cause analysis:

Don't wait to see if problems occur in real-time. Which homes have experienced issues in the past, such as lag or freezing? If bandwidth is sufficient, a proactive deep-dive can uncover issues such as device interference or bad communication to a specific device. Make sure these homes are ready before first whistle.

Improving home setup:

Reach out and explain you're getting homes "Big Game-ready". Subscribers sort popcorn, you'll take internet performance. Try connecting via a 2.4 GHz band and moving other devices to 5 GHz, updating a smart TV to the latest firmware, or suggesting Hulu instead of Peacock if it makes sense to do so.

Prioritization

: Your customers have told their kids to leave them alone for the duration of the game, so they are happily gaming in their bedrooms for the evening. The last thing they need is Roblox impacting their view of Mahomes. Offer prioritization of live streaming over other activities in the home, and you can rest assured you'll be picture perfect.

Delivering more resources:

Get your technical hat on and engineer the last mile access network to deliver more resources in a targeted way. Check current resources against the network SLA and pinpoint the homes who aren't getting what they need. Make sure to let subscribers know you're squirreling away behind the scenes to give them an awesome game day experience.

Preparing self-care:

The strain on the call centers on an event day can be exhausting

and

expensive. With predictive analytics you can get automated troubleshooting and self care ready ahead of time, feeding historical data into chatbots for more accurate and personalized recommendations, and offering tools like dynamic FAQ that takes the weight off human staff.
On Your Marks, Get Set, Delight 🏅
The impact of predictive analytics is immense, and sporting events are just one great example of how it works in practice. CSPs that can show their subscribers they understand their needs, and proactively reach out with relevant suggestions on how to create the best internet experience possible are bulletproof. Think about shoppers ahead of Black Friday, gamers ahead of a new release, or attendees heading to a global, industry-specific virtual conference.
As well as delighting subscribers and fostering loyalty, CSPs can also see huge value behind the scenes. Personalization adds value to any CSPs offering, creating the potential for upsell opportunities, and reducing costs via relieving the weight on the support center.
It's time for CSPs to take the initiative and implement Machine Learning where it makes the most impact, offering subscribers the best experience, on Game day and beyond. CSPs? Ball's in your court.
Want to look forward to the Super Bowl as much as your subscribers do next year? Get in touch.